Holy Cow!
Sharing with you some of the photos I snapped at the Parade. Sorry for the late post, and I blame my
overdue bill of Sun broadband. Anyway, Sunday afternoon was so Hot! Oh yeah, The girls wore brightly
colored headdresses and sexy black swimsuits, it's my first shot
ehem!
Not excited. I'm super excited!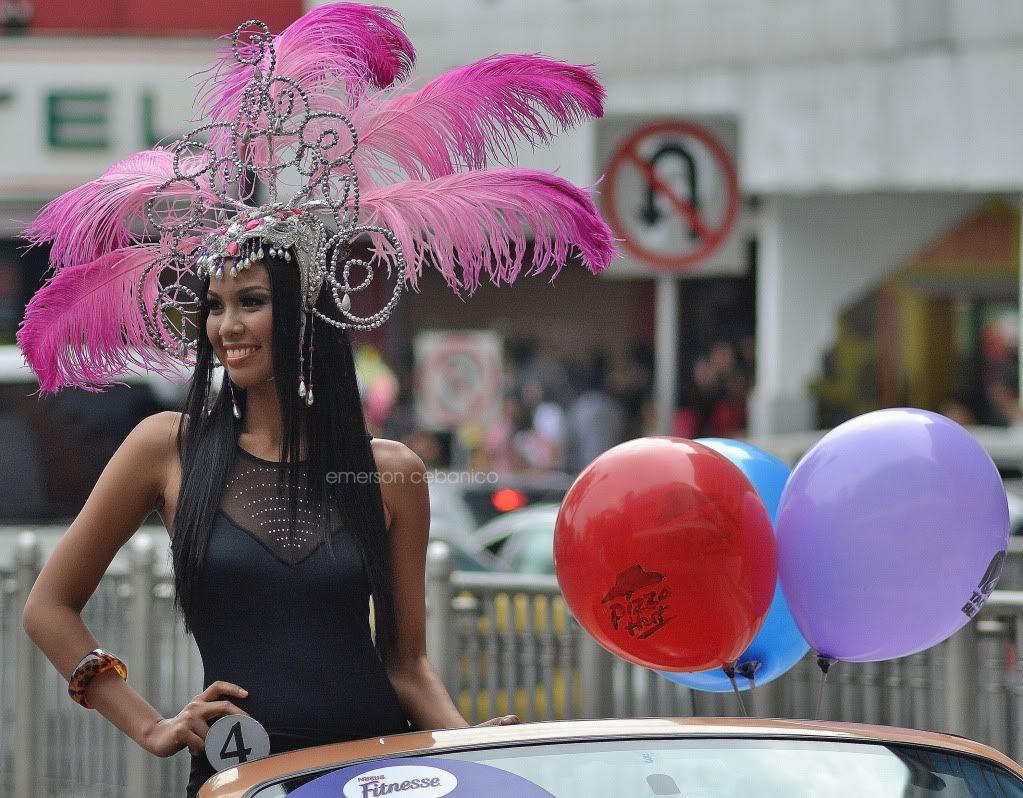 She's the woman I've been waiting for all my life! LOL