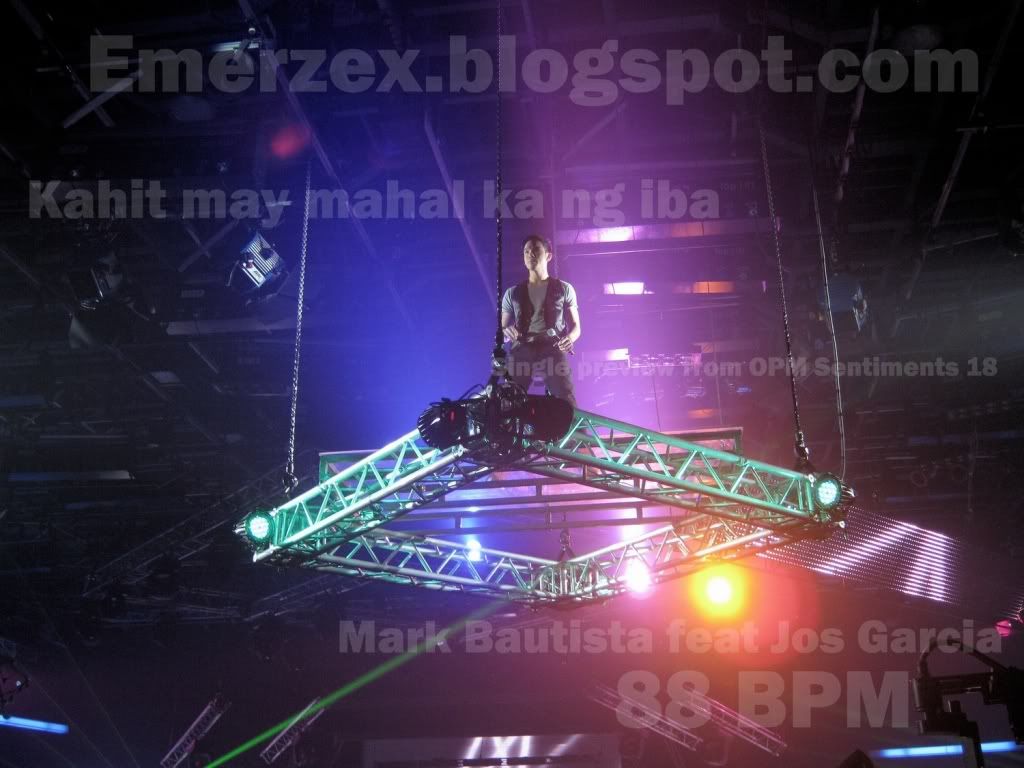 Single cut preview from OPM Sentiments 18, Thanks DJ Zandro for the
music I really like the melody, whooahh the video was so amazing
Sam Pinto was there, I start-up with cold 32-32 clean intros, the beat
was taken from DJ traxx's beat banks library from my drive. As usual I
used Flange-wah's Emerzex' fx to feel the deep of music depends on the
emotion of the singer. To complete the mix I mash-up's "Ikaw lang ang
iibigin" by Jos Garcia at the 3rd chorus,
Hehehe mabibitin kyo sa
pagkanta ni Mark sa... Iibigin ko'y...iibigin ko'y
(Simple cut with
panning reverve with flange-wah fx then echo cut)
Ikaw lang ang iibigin
by Jos Garcia - I used chorus only totally slow
flange, I sampled 2nd intro with high pitch bend flange-wah radio fx.
Ingredients:
Traxx slow beat
Loop of 88 beat (Parametric)
No wind and cricket fx
Slow beat (Underground and distorted beat applied 2:57 & 5:22 secs)
Zip
Additional information:
The ending of
Kahit may mahal ka ng iba
was done at DJ Frenzy's house,
kung ano mangyayari sa dulo, is it wah effect, shut-off or
sampled then zip? so catch out just play and hear.
Outro: 32-32 Cold then Zip
Finalized and Trimmed by DJ Frenzy again, he remove my scratching fx.
I admit the mix was very simple kc
dami n nmang tinanggal ni
DJ Frenzy d2.
DJ frenzy removed (Aa-yee, Edit by Janet Jackson, 1-2-3-4 count and break!)
according to DJ Frenzy, this is OPM Sentiments so why do we use effects like
that then put scratching what a weird mix, so better watch-out our mix. Pati
bedroom voice kong "DJ Emerson"
tinanggal na rin nya kc pampagulo din daw
.
PS. I'll post my full scratching fx of
Kahit my mahal ka ng iba
later.
Total Remix Running time: 1 hour and 15 minutes
Remix time: 30 minutes
Forums and removal of effects: 45 minutes (DJ Frenzy's Crib)
Happy Downloading!