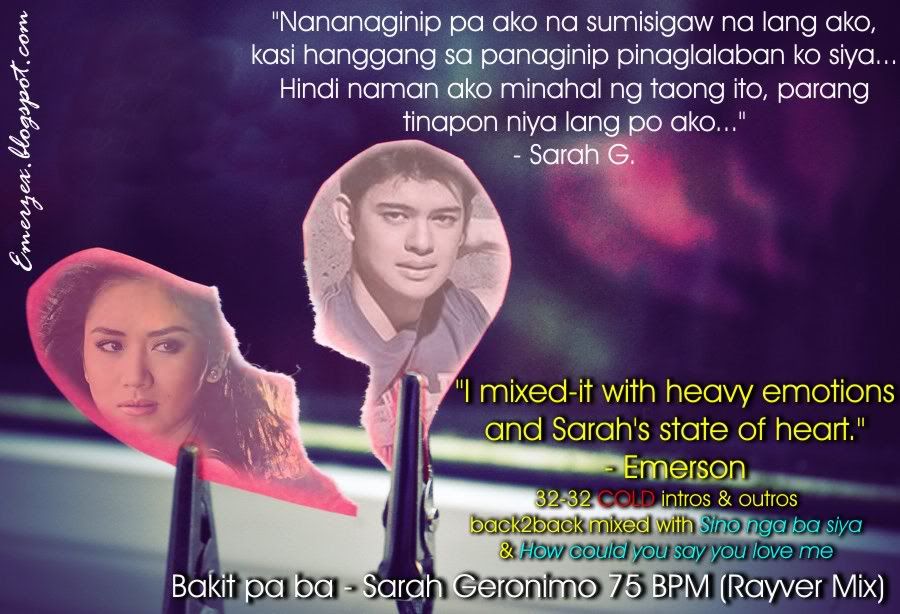 Dedicated to all Popsters especially to Popsters Jamie, I need to be hurt like Sarah to
finish this mix LOLs. Actually I used a lots of beat parang e2 lang yung tugma para sa'kin.
I've started using different style in mixing from Wah to Flange depends to Sarah's Voice
COLD intros and outros / 32-32 Cut / Plain beat / No FX / No percussions
Dirty cut / Untrimmed / 2 Smooth Compressions / Flange-Wah # 2 Plug-ins
75 Beat Per Minutes
***
Happy Listening!